The Octopus from Hell
By:
Steve Erdmann
Copyright, C, Steve Erdmann, 2013
This article was published in the July 20 and 29th, 2013 issues of UFO Digest.
It is printed here with permission.
Professional reviewers and researchers may quote for educational purposes.
ufodigest.com/article/octopus-hell-0704-0707
Another version of this article can be seen at https://wordpresscom507.wordpress.com/2017/08/25/one-hell-of-an-octopus/
Part I
Cheri Seymour's prologue to The Last Circle overviewed how versions of PROMIS software were a "two-way" backdoor integration for tracking money laundering and intelligence data of countries: Danny Casolaro's investigation into this led to his death. The overall operation was compared to an Octopus with many tentacles, "…highest levels of government allegedly in collusion with Organized Crime….it all boiled down to money laundering….use of PROMIS…" in a much larger program where the National Security Agency and Canada spied on both American and Canadian citizens through Echelon Intel/spy satellite and crime cartels such as the Music Corporation of America. "Danny Casolaro's Octopus….has reached Jules Verne proportions and grows daily…."
(The last Circle, Cheri Seymour, Trine Day LLC, P.O. Box 577, Waterville, Or. 97489, www.trineday.com, publisher @trineday.net, 1-800-556-2012, 2010, 599 pages, $24.95.)
DRUGS AND MORE
Seymour started with mysterious deaths and drug dealings in Mariposa County, California and recounted comments by Vivian L. Wagner of DIG (Decency in Government) and her letter to President Reagan about the missteps DIG encountered in the court system. Her frank opinion was rewarded by a prospective meeting, but her husband, attorney Chuck Wagner decided to "close shop," deserts his practice and disappears. Seymour never found out why.
Cheri Seymour
Former FBI and CIA agent, Ted Gunderson laid out the territory of underground operations paying for arms with drugs, cocaine or heroin: The Company handled the drug end of it in the U.S as self-supporting outside of Congress. Michael Riconosciuto implicated Wackenhut Security Corporation. The mystery led to "government sanctioned drug operations" (pp. 39-40). "….illegal overseas arms shipments, espionage, CIA drug trafficking, biological warfare development, computer software development…theft, money laundering and corruption at the highest levels of government."
Danny Casolaro referred to it as "The Octopus": Inslaw software, Iran/Contra, the BCCI scandal, the MCA Entertainment Corporation, Cabazon arms on the reservation and desert land near Indio, California.
Ed Scarpo Spotlights a Troubled MCA Probe that Involved Reagan
https://townhall.com/tipsheet/cortneyobrien/2014/05/22/new-documentary-claims-reagan-had-ties-to-the-mob-n1841843
DARK SIDE OF SECURITY
A joint business venture between Wackenhut International and the Cabazon Indians allowed high-tech arms exported to third-world countries from their Federally-exempt reservation. Wackenhut compiled "dossiers" on 2.5 to 4 million Americans in 1966 – one in 46 Americans then living.
Wackenhut Security
https://www.bibliotecapleyades.net/sociopolitica/esp_sociopol_wackenhut06.htm
Casolaro claimed to have inside information about Inslaw-PROMIS, October Surprise Scandal, BCCI, Iran/Contra Affair, and other front companies. Adnaw Khashoggi had connections with Dodi Fayed who dated the late Diana, Princess of Wales, and died in a car crash on August 31, 1997: Adnan and Dodi were both involved in "front companies."
The "web" of The Octopus led to drug trafficking in the Golden Triangle and the Nugan Hand Bank, as well as the CIA-owned Air America. Michael Riconosciuto, who played intimate parts in all aspects of the Octopus Mysteries from the PROMIS software to the Wackenhut/Cabazon cabal, lived near Tacoma, Washington in 1991 and had connections with the famed 1947 Maury Island UFO Incident and Fred Crisman, intelligence operative. Seymour mentions none of this, however.
Michael Riconosciuto
TACOMA, UFO, KENNEDY
Fred Crisman was a Korean War veteran and OSS (precursor to the CIA) operative that was party to the June 21, 1947, Maury Island, Washington UFO incident. Crisman obtained and camouflaged UFO residue that led to the deaths of Army Air Corps Officers Brown and Davidson. Because of Crisman's intrepid history (going back as far as a fire-fight in a Burma cavern with mysterious Hobbit creatures) within the intelligence community in several situations, Crisman was called before New Orleans District Attorney Jim Garrison's John Kennedy investigation as a person of interest.
www.ufoevidence/ron halbritter/before-roswell-maury-island.
Clay Shaw, a suspect in the Garrison trial, was stationed in Washington State in 1947, as was detective and FBI agent Guy Banister, who was later connected to New Orleans/Kennedy tie-ins. Shaw called Crisman shortly after Shaw's arrest by Garrison. All had prior Intelligence connections.

Jim Garrison on the left, Clay Shaw on the Right.
Principle Players Going Back to Mid-century
Later, Michael Riconosciuto was described as a "young electronics 'whiz' from Tacoma": and Riconosciuto knew Fred Crisman.
WACKENHUT-CABAZON VENTURE
The Wackenhut-Cabazon Joint Venture served the interests of the U.S intelligence community for many years. Michael Riconosciuto became intimately involved in the workings of "The Octopus," from Inslaw, the Cabazon-Joint Venture, Wackenhut, PROMIS software, The Company, government-sanctioned CIA, Food Machinery Corporation (FMC), FIDCO (First International Development Corporation), and world-wide front groups ringing Syria, Beirut, Cyprus and other countries.
"I handled communication protocol. All the communications and financial transactions," said Riconosciuto. "If I could get my records in line I could show all the money flows, everything." (p. 77) He spoke of Swift Chips – Clearing House Interbank Payment System, Workers Bank in Columbia, dead-drops, Fin Cen, Octon Potnar, the Fresno Company, J & G Aviation, Gilbert Rodriguez and the Cali-Columbian-Drug-Cartel.
Gilbert Rodriquez and his cohort Jose Londono may have had CIA connections, operating through Miami banks such as the Northside Bank of Miami. Danny Casolaro's investigations also focused on drug connections. Casolaro mentioned the Kuhn Sa Golden Triangle drug trade (August 8, 1991). He received death-threats on August 9. His body was found on August 10. He had mentioned a Cali-Cartel money-laundering connection with attorney Mike Abbell. Riconosciuto mentioned the Cali-cocaine-Cartel and Columbian kingpin called Gilberto (Rodriguez).
DIRE THINGS
Riconosciuto suspected that Casolaro had come across dire things such as germ warfare technology, as found in Danny's notes, as well as comments about slow-acting brain viruses, Mad Cow Disease, Robert Booth Nichols, Glen Shockley of FIDCO and Meridan International Logistics; the Japanese Yakuza. Casolaro said: "…its origins spawned thirty years ago in the shadow of the Cold War." Casolaro's list of names grew: Richard Helms, Howard Hunt, and Robert Chasen. Riconosciuto said: "…I know PROMIS, I know FOIMS (Field Office Information Management System – SE) inside out. I helped develop that internal tracking audit trail…"
John Lear (Hereditary to the Lear Jet Corporation and also 'Mysterian' Investigations) with (on the right) Robert Booth Nichols (Fellow 'Mysterian,' Intelligence Asset and Mobster).
https://boothzombiepic.blogspot.com/2013/09/robert-booth-nichols.html
Clint W. Murchison had connections with strong right-wing influences; connections with FIDCO, and Robert Maheu of Howard Hughes fame. Seymour went through a list of CIA-connected operatives at FIDCO places were DEA and CIA agents could deal in arms, use as transit points, and bootleg computer software. "…Euramae, as run by El-Jorr, was more like a low-life social club than a secret intelligence centre…" (p. 102). FIDCO was said to be a National Security Council "front corporation."
"Front organizations" often dealt in "technical wizardry" – or prototype military or combat equipment; Hoffman electronics (p. 103). Robert Booth Nichols was also known as "Mr. Big" – and his ROM importing business was a cover for big-time heroin trafficking from the Golden Triangle. Booth was also a suspected hit man for the Tongs. He had offices around the globe. He was on the Board of Directors of FIDCO.
The Golden Triangle Drug Trade
https://kimedia.blogspot.com/2016/03/capitals-drug-arrests-double.html
PAN AM FLIGHT 103
The Liberation of Palestine-General Command and the Syrian kingpin Al-kassar had DEA and CIA drug trafficking ties bypassed airline inspection, and placed a bomb on board the ill-fated 747 in a "controlled delivery." Al-kassar also worked with Oliver North and Richard Secord in their weapons-contraband.
Mobster Al-Kassar
https://lockerbiecase.blogspot.com/2008/11/monzer-al-kassar.html
The Bank of Credit and Commerce International (BCCI) was a prospective client of PROMIS in its worldwide money laundering. Said operative Lester K. Coleman: "…I became aware of the fact that DEA was using its propriety company, Euramae Trading Company, LTD., to sell to agencies of various countries in the middle east, including Cyprus, Pakistan, Syria, Kuwait, and Turkey." The United Nations Fund for Drug Abuse Control in Vienna, Austria, was a typical front company.
MORE DEATHS
The deaths of Ian Stuart Spiro and his wife and children in 1992 followed his connection with Iran-Contra arms-for-hostages and the pirating of software. His name appeared in Lt. Col. Oliver North's notebooks. Spiro's business partner, Robert Corson, was also found dead in a motel room. This was followed by the death of Alan Michael May who had connections with the Cabazon/ Wackenhut Joint Venture. Seymour disclosed that Al Hobert, an Israeli intelligence officer, recruited Riconosciuto into the CIA and "The Company."
Grave Site of the Ian Stuart Spiro Family
"I designed communications equipment," said Riconosciuto. "I did a lot of software development."
Charlie Weinberg invented the Vortex Chemical Company for Al Hobert; this activity attracted the attention of Dr. John Phillip Nichols at Wackenhut/Cabazon. Holbert turned out to be a double Soviet/Israeli agent and Treasury agent.
WEBS
Riconosciuto's partner, Paul Morasca, was found dead by Riconosciuto: hog–tied and arms lashed. Morasca was suspected of drug laundering. Then Mary Quick was fatally shot: Quick was carrying multi-million dollar computer cards that belonged to Tyme Shares On-line Financial Clearing House. "I developed the modem, error trapping routine," said Riconosciuto.
The "web" entailed SDS; Sigmat; P-E-R-T; EDS's. In December 1981, Michael met with George Wackenhut. Wrote John Connolly in SPY Magazine, September 1992: "So, the wealthy president of a large security company with CIA ties and one of his board members meet with drug dealer turned electronics expert and a spook turned arms supplier…"
Robert Booth Nichols was linked to biological technology in Japanese institutes and Meridian International Logistics. MCA Entertainment Division was also sued for organized crime, but this was stopped at a high-level (p. 134): the MCA labyrinth. Riconosciuto and Nichols were both interested "…in developing new high-tech sub-machine guns and powerful explosive devices…electromagnetic pulse…," as well a $500- million stock fraud in international organized crime. Nichols said: "I am involved in the research and development of weapons systems, ranging from the basic blow-back automatic weapons to various advanced destructive devices."
Strangely, Nichols was also an investor "in a method for induction and activation of cytotoxic T-lymphocytes": Biological warfare; back to an "Old Boy" network from the 1950s. Nichols was advancing, as well, a Research and Development facility on the Cabazon Indian Reservation: arm-sales to NATO, U.S Army, and Germany.
MORE WEBS
Wackenhut branched into property In Canada. Nichols worked in arms and electronic trading. President of Intersect Corporation; John Vanderwerker, Glenn Shockley, a board director of FIDCO and MIL, both were on CIA payroll; links to Union Bank of Suisse of Zurich, Switzerland. Forty-two Cobra helicopters were purchased by NATO, and then they were suddenly diverted to "North Korea," then Iraq (p. 144). Oliver North supplied Iran, the CIA supplied Iraq, and Wackenhut supplied the Contras: all supervised by the U.S government: the Reagan administration's efforts to aid the Nicaraguan Contras. The House Judiciary Committee on Inslaw gave proof "that Wackenhut sold arms to the Contras."
(An aside, according to CIA operative General Manual Noriega, he was paid 11-million-dollars from a CIA slush fund and maintained that "planes carrying arms to Nicaraguan rebels returned to the United States loaded with illegal drugs." [pp. 147-148])
MORE TANGLED WEBS
Cytotoxins were mentioned in Bio-Rad Industrial Park/ Wackenhut/Cabazon biological warfare letters: "Hitler's wet dream." Riconosciuto added: "Horrible things. You know, it makes what the Nazis did to the Jews look mild….horrible germ warfare project…." (p. 152). Some of the toxic chemicals made it to Saddam Hussein through international trafficking of armaments (ITAR).
Peter Videnicks, a Justice Department CIA cut-out was the administrator of the contract between Inslaw and the DOJ. A $10-million-dollar deal to install PROMIS in its 20 largest U.S Attorneys offices fell through in 1983. Dr. Earl Brian was one of Ronald Reagan's "fast track" inner sanctums and he served a large Intelligence Community; he was involved with PROMIS. He was called "the Genius Doctor" in the field of biological technology; biotech Capital Corporation and American Cytogenetic. Infergene was in violation of toxic waste. "….chlamydia, herpes, and HSV-2….bacteria of unknown etiology" (p. 157). Radioactive Butanol; Beef mucosa; DNA technology; Yersinia Pestis: the Black Plague. "…if an accident had occurred, all of Berkeley would have been wiped out." A proposal by Wackenhut to Dr. Harry Fair was "a secret government installation" and the Army Weapons Division; Gulf War Syndrome (GWS); mass sociogenic illness.
TANGLED, TANGLED WEBS
To quote Robert Chasen of Wackenhut: "Wackenhut was running amuck." Nichols and Peter Zokosky attempted to "sell the biological warfare technology (developed in cow uteri)" through Wackenhut; Ebola Zaire Virus. "A tiny change in its genetic code," said Richard Preston in The Hot Zone, "and it might (have) zoomed through the human race."
Nichols confessed to Seymour that he and John Vanderwerker were CIA facilitators and the shipment of the 42 Cobra helicopters was a "classified" operation. "Without drugs," said Nichols, "banks and whole countries would collapse financially." (p. 173.) Wackenhut was involved in chemicals destined for King Fahd of Saudi Arabia; lethal toxins; Cytotoxic T-lymphocytes. Peter Zokosky described a process by which the Venture "had incubated the virus in cow uteri and udders in bio-labs twenty floors beneath the ground." (p. 176)
(UFOlogists and paranormal investigators recognize stories of the cattle and animal mutilations where utters and other bodily parts are mysteriously and surgically removed.)
Wackenhut Security Experimented with Animals
https://www.bibliotecapleyades.net/sociopolitica/shadow/s14.htm
The MCA Home Entertainment Division is described as "facilitating the largest leveraging scam ever conceived in this country."
Nichols alleged that Riconosciuto had killed Paul Morasca.
DOCTORED ZAPRUDER FILM
Among other things discussed with Nichols was a film uncovered by him of an alleged "un-cut" version of the Kennedy/Zapruder film demonstrating the CIA's ability to "cover up anything it wants." Seymour speculated that the showing was a ploy by Nichols to later claim deniability.
Nichols claimed to have worked in MK-Ultra-Manchurian-Candidate programs; Phoenix Project; The Chosen Ones; German SS occultism. "I felt sure the corporate and government connections," said Seymour, "were little more than 'fronts' for large-scale drug trafficking."
DEATH THREAT
Because of name-dropping of a secret Nichols meeting, Seymour's life was threatened. It would be another death – seven altogether – if it happened (p. 191). Real life "Dungeons and Dragons….biological warfare, high-tech weaponry, and large-scale heroin and cocaine operations worldwide…down the big, black hole." Seymour said that the "war" between the FBI and the DOJ was a "key" to the Octopus story. PROMIS could be modified to track money laundering activity as well as Intel gathering, hack databases, control hundreds of accounts, and move money through the international banking system (p. 198); CHIPS and SWIFT. In 1992, that was $2 billion dollars a day: laundering with ties to the Gambino crime family and the Yakuza.
Nichols, in criminal style, had hung a man in front of a prop plane which sucked the victim towards the propellers. That victim was Sam Marowitz, a professional hitman.
Cheri Seymour's investigation into the tentacles of the Octopus continues in Part II.
The Octopus from Hell
By:
Steve Erdmann
Part II
(The last Circle, Cheri Seymour, Trine Day LLC, P.O. Box 577, Waterville, Or. 97489, www.trineday.com, publisher @trineday.net, 1-800-556-2012, 2010, 599 pages, $24.95.)
We continue with Cheri Seymour's tenacious sleuthing of the many deaths and circumstances surrounding the late researcher Danny Casolaro and "The Octopus."
Danny Casolaro
https://ppia.fandom.com/wiki/Danny_Casolaro
Chemical magnate Al Holbert was a former Israeli intelligence officer who gave special education classes to law enforcement agencies in the U.S. His address was Fort Mead, home of the Intelligence Security Comand and Delta Force. Holbert exported cryptic substances out of his mail-order chemical outfit. Danny Casolaro 'carted about' a transcript of Octopus connections and Riconosciuto interviews at the DOJ: a month before his death.
Nichols said of the FBI, CIA: "…they've become so corrupt and polluted they don't know what they're doing half the time…." (p. 209).
Nichols testified that he worked for the CIA since the 1960s when he was recruited by a "Ken." He was told to take a job with a Hawaiian security firm.
CALI CARTEL
Eventual prosecution of persons of interest occurred in 1995: money laundering, drug conspiracy and racketeering, obstruction of justice. It was a 161-page indictment.
Barry Seal and the Drug-CIA-Mafia-Complex
BACTERIOLOGICAL
Suspicious bacteriological experiments by all major combatants, including Axis Powers during World War II were noted. Japan was a principal suspect. A laboratory at Fort Detrick emerged to study bacteriological warfare (BW). It was a germ-warfare Manhattan Project-type operation: typhus, diphtheria, bubonic plague. Major General Ishii, Unit 731, experimented on human beings. Pin Fan. Experiments became international: cholera, anthrax, TD, typhoid, rickettsia, dysentery, cyanides, and botulinum.
TOXINS AND THE FEDERAL GOVERNMENT
https://en.wikipedia.org/wiki/Unethical_human_experimentation_in_the_United_States
America secured BW technology for their refusal to open war crimes investigations. The secret industry flourished. FIDCO secured those secrets. Kafkaesque.
MANCHURIAN CANDIDATE
Seymour linked to the CIA 1940s experiments in Mind Control; World War II. Scientific experiments were also incorporated. CIA programs ranged from exotic herbs to screening candidates for outlandish, chemical and biological warfare (CBW). CIA screening methods were adapted and used by AT&T (p. 222). "…the line between offense and defense – if it ever existed – soon became so blurred as to be meaningless." Operation Artichoke; Technical Services Staff (TSS); Clandestine Services, Directorate of Operations; MK-Ultra; MK-Naomi; Staph Enterotoxin; Venezuelan Equine; Encephalon-Myelitis Virus; aerosol sprays. Operative George White wrote: "…I toiled wholeheartedly in the vineyards because it was fun, fun, fun. Where else could a red-blooded American boy lie, kill, cheat, steal, rape, and pillage with the sanction of the All-Highest."
PSYOPS
Sid Gottlieb took control of MK-Ultra. Wackenhut board member Stansfield Turner lied to President Carter about the goals of MK-Ultra. The Scientific Engineering Institute carried the ball as a proprietary company. One operative said: "If you could find the natural radio frequency of a person's sphincter, you could make him run out of the room real fast…creating a subservient society was not out of sight." HIV is described as a "chimera" created in 1977 at Fort Detrick, Maryland; genetic engineering; psychological operations (PSYOP) and Mind War. "…Mind War operative, consequently, must not be detectable by ordinary means…" (p. 235).

Training for Biological Warfare
https://www.washingtontimes.com/news/2020/jan/26/coronavirus-link-to-china-biowarfare-program-possi/
Major Michael A. Aquino advocated "psychotronics," and proudly advertised his interest in Satanism (p. 236). He also advocated interest in Hitler and Nazism, The Vehm, the Thule Gesellschaft, and the Ahnenerbe.
Michael A. Aquino
DOMESTIC USES
A 1993 Los Alamos conference was aimed at uses of psychotronic systems as weapons of law enforcement for domestic civilians; directed-energy-weapon-technologies. General E.C. Meyer, former Chief of Staff of the U.S Army, had also set up a Department of Defense Conference in which Michael Riconosciuto was a principal speaker on this topic. "…you can genetically engineer these biological agents….a specific penetration group can be immunized, and everybody else dies," said Riconosciuto.
The fraud-ridden Nugan Hand Bank collapsed in June 1980 after its co-founder, Frank Nugan, was shot to death. Nine-top-ranking U.S military and intelligence officers had worked for the bank. The Bank assets were looted by CIA proprietaries.
Mobster Frank Nugan
https://spartacus-educational.com/JFKnugan.htm
TANGLED TANGLES
Bill and Nancy Hamilton's Inslaw/PROMIS program was fraudulently coveted by the CIA, NSA, FBI, DEA, and DOJ. The DOJ copied versions of PROMIS into 45 U.S Attorneys Offices.
Ronald LeGrand, the chief investigator, said: "Inslaw is a lot dirtier for the Department of Justice, in its breadth and depth than Watergate." The Criminal Division was the nerve center. To date, the government hides "additional uses" of PROMIS; probably laundering money from drug profits (p. 255).

The Illuminati
https://www.thesun.co.uk/news/5567691/what-is-the-illuminati-conspiracy-theories/
Michael Riconosciuto modified the PROMIS software during 1983-1984. One investigator, attorney Paul Wilcher, also met his death on June 23, 1993, adding more lethal statistics in the Shadow Government.
Seymour outlined the Royal Canadian Mounted Police (RCMP) investigation and their interest in PROMIS and Seymour's investigation. The Strategic Software Company was one facilitator. The RCMP investigation found that "the drug angle" was a "key piece to the puzzle" (p. 299).
Added to the deaths in the syndrome were the execution-style triple homicides of former Cabazon Tribal Council Vice-chairman Fred Alvarez, Ralph Boger, and Patricia Castro on June 29, 1981.
A December 2, 1982, FBI report indicated that Robert Booth Nichols also conducted money laundering for Ferdinand Marcos of the Philippines.
RCMP CONFIRMATION
The RCMP obtained an 11-page chronology revealing Wackenhut Corporations "joint venture" at the Cabazon Indian reservation. The RCMP determined that Robert Booth Nichols made several calls to government agencies, "and one of them went into the White House" (p. 313).
The RCMP investigated as to the U.S government placing "a backdoor deal" in Canada's PROMIS software system. Detective Sue Todd said: "Who controls the flow of money controls countries. PROMIS was tailored by Riconosciuto for banking and money laundering." ECHELON and PROMIS: a treaty between the U.S and Canada to share the data from that spy apparatus. "Memorandums" discovered Indo-China project shipments of heroin involving the combined Gambino-Gotti-Castellano families (p. 321) and related murders. Officer Sean McDade said: "…more than one Presidential Administration will be exposed…" "The most secret computer systems in the western world…secret copies of PROMIS indeed were bootlegged, modified and sold illegally."
DEMAND FOR DRUGS
Peter Zokosky, a former officer of Naval Intelligence, said drugs were the new 'gold': "Drugs are a business at the highest levels of corporations because there are a huge market and demand for drugs." "…persuasive business…everyone is involved…" (p. 341). Zokosky also told about "biological warfare 'viruses' (that were) being developed in cow uteri by Stormont Laboratories." "Anti-toxin kits" sold to the Army and the Food Machinery Corporation of America (FMC).
.
Germ Warfare
https://www.huffpost.com/entry/nicholson-baker-foia-baseless-biological-warfare-korea_n_5f15fcfac5b615860bb5fddd
FBI agent Tomas Gates revealed evidence that a connection existed between the corrupt MCA, Attorney General Edwin Meese, and the White House (p. 348) and the Reagan administration. MCA had been Ronald Reagan's agent in Hollywood and it held a multi-million dollar monopoly. Top officials in the White House Strike Force against Organized Crime were told to eliminate MCA from their probe.
TANGLED TENTACLES
The U.S Department of Justice controlled the "Old Boy cronies," "stampeding through the government," "cowboying" the intelligence community, drug cartels and organized crime, "blazing new trails" into every facet of criminal enterprise (p. 355). Suspect Eugene Giaquinto threatened to call Edwin Meese and have the inquiry stopped..
There was a move on to stop the investigation that the government had misappropriated PROMIS for sensitive national security projects. The FBI wiretaps were shut down in the Fall of 1988. A hard-hitting, aggressive prosecutor, Marvin Rudnick, proved the DOJ was involved in a cover-up. Rooting out the Mob was a problem. Robert Booth Nichols was referred to as "being higher than the CIA" (p. 368). He said: "this is a cover-up that goes all the way to the top…mob infiltration and CIA influence at MCA." As part of an intelligence operation involving PROMIS, Nichols was an undercover operative working for the NSA and DOJ. He was also "involved with the Gambino crime family and the Yakuza," MIL, Innovative Medical Research and Technologies: and "the Illuminati" (p. 376).
GOVERNMENT MAN
Nichols was identified as the "government man" in his dealings with the Mob and John Gotti. Nichols was moving money into Swiss Bank accounts, as well as demanding a trial by jury in the Bayou, New York case, but he died on February 14, 2009. A public trial "would have exposed a scandal far exceeding the Bernie Madoff fiasco." (pp. 385 – 389)
Some researchers speculated that Nichols may have disappeared into a Witness Protection Program with a new identity.
A $250-BILLION PONZI SCHEME
Tentacles of "The Octopus" reached into the School of the Americas (SOA), a combat training school for Latin American Soldiers in Fort Banning, Georgia, called the "school for assassins."
Bill Hamilton said: "…the unforgivable use of unauthorized NSA bank surveillance version of PROMIS to launder profits from drug trafficking so some of them could be used to finance covert intelligence projects."
It was described as an unfathomable 250-billion-dollar-worldwide Ponzi scheme.
Cheri Seymour summarized: "…nothing can be done to dismantle the Octopus; there is no one in office in this great nation that has the power to prosecute the Octopus criminals because the tentacles have become an integral and accepted culture within our society, and indeed our economy."
One Hell of an Octopus
https://en.wikipedia.org/wiki/Other_Minds:_The_Octopus,_the_Sea,_and_the_Deep_Origins_of_Consciousness#:~:text=Other%20Minds%3A%20The%20Octopus%2C%20the%20Sea%2C%20and%20the,the%20cuttlefish%2C%20with%20that%20in%20mammals%20and%20birds.
KENN THOMAS INVESTIGATION
"After Casolaro's death, Michael Riconosciuto made claims that Casolaro had learned nothing more than what one of two intelligence factions wanted him to know in order to embarrass the other faction," said paranormal investigator Kenn Thomas. "One faction was called Aquarius and had a leadership sub-group called MJ-12, the name, of course, of the supposed secret group founded by Harry Truman in the wake of the Roswell flying saucer crash. Riconosciuto even told one writer that he had witnessed the autopsy of an alien body. This was long before the famous [Ray Santilli] alien autopsy film began to circulate. Some have suggested that the tales of extraterrestrials that surround areas like Area 51 and Pine Gap serve as disinformation to deflect attention away from serious issues such as gun-running and black project weapons development. Casolaro's own view, and the extent of his knowledge and interest in this tributary from the Octopus research, and whatever he learned that might have brought the truth closer to the surface of the murky waters in which he swam, may have died with him."
The Funeral of Danny Casolero
https://theunredacted.com/danny-casolaro-hunting-the-octopus/
*******
wordpresscom507.wordpress.com/2017/06/17/joseph-farrells-hidden-empire-trilogy/
Part III
"The Enemy that is Everywhere and Nowhere."
Octopus: Sam Israel, the Secret Market, and Wallstreet's Wildest Con, Guy Lawson, Shark World Publications, LLC., Crown Publishers, 1745 Broadway, New York, N.Y 10019, 212-940-7868, http://www.penguinrandom.com, customerservice@prk.com, 2012, 352 pages, $26.00.)
For those who read The Octopus From Hell in the July 20 to 29, 2013 issues of the UFO Digest – ufodigest.com/article/octopus-hell-0704-0707 – they will be familiar with the quizzical meanderings of CIA operative Robert Booth Nichols.
In this tome, the reader is given another 'slice' of Nichols's life, through the unveiling by Guy Lawson into the various aspects of this Government Operative that has never been explored before. The book has to do with Hedge Fund adventurer Sam Israel's rise from a Wall Street 'clerk' to a multimillionaire-Hedge-Fund 'owner': Bayou Funds Management.
Using every 'trick' that Israel had learned as a fledgling stockbroker, Bayou grew into multiple clients; one hitch existed: They were losing money.
"The events of 9/11 permanently transformed Bayou. Trading out of the hole was no longer a realistic option___unless a miracle occurred___Bayou needed to attract money," said Lawson, "a lot of money very, very quickly."
Powered by his own trading programming software, however, called Forward Propagation, an 86 percent accuracy rate (Israel's scale) was not enough to cover losses. Israel was prospecting for newer ways to create quick cash. Then, he heard of the infamous PROMIS software: "The program had been so successful that American intelligence agency apparatus had secretly stolen the software to put to use covertly."
Sam Israel thought that if he could obtain the PROMIS program, it would leverage him into a world-wide money-tracking system.
Enter Robert Booth Nichols.

Robert Booth Nichols
"I want PROMIS. I know you're in the computer program," said Israel, "I know about you, and I want PROMIS."
Instead, Nichols diverted Israel into equally mysterious, equally fantastic, secret trading program – a secret bond market – that only high-yield-elite clients could participate in.
Sam Israel's Trading Room
"There is a secret government operating within the world's government. They run the secret trading program – the high yield market," said Nichols, "only a few chosen people participate in the program. The returns are staggering."
A great part of the book is filled with gyrations of intrigue concerning Robert Nichols Booth and Sam Israel trying to place a multi-million dollar trade that could telescope into over 6-billion-dollar windfall. True to Nichols's shadowy character, a lot of strange participants are introduced as 'fellow investors' in the Shadow Market, never knowing if they are really objective investors trying to participate into a secret windfall investment—or, were they part of a confidence game, carried on by Nichols and other questionable figures?
"All the cloak-and-dagger stuff was driving me out of my mind," said Israel, "I was constantly looking over my shoulder wondering who was following me. I could feel the presence of people watching me."
The activity spanned international jaunts to interviews and tests with various 'investment trysts.' Nichols was totally convincing in living up to the espionage 'spook' portrayed in Cheri Seymour's The Last Circle; enter FBI special agents Catauro and his partner Kevin Walsh, and Cameron 'Kip' Holmes of the Arizona Attorney General's office: they cast suspicion on Nichols-Israel 'efforts' to reach the holy grail of the Shadow Market. Israel could no longer give buoyancy to his hedge fund which he successfully camouflaged its losses: he announced the closing of Bayou Funds Management.
"In nearly a decade, the chairman of Bayou, the charade of Bayou Funds had transformed from accounting trickery to true–crime chiller to tragedy to parody," said Lawson. "Nichols's testimony must qualify as some of the strangest evidence ever offered in a federal proceeding. Nichols told his life story, from his days at a Hollywood professional school to his night cruising the five-star-bars of Honolulu for the CIA. He stated under oath that he'd been an asset to the U.S government for decades."
According to Lawson, Nichols, Israel, and legions of conned investors had been victims of a swindler named Barry McNeil. The victims never paid tax on their investment, they couldn't go to the police.
On January 30, 2008, Israel was sentenced to 20 years in prison for white-collar crime.
The Arrest of Sam Israel
The X-Funds
Fortunately (or, unfortunately, as the case be), the mystery behind any of the said bonds and funds that Nichols played around with, probably alluded to much more than Barry McNeil and all these mysterious financial trysts (several may have been and appear to be 'patsies' and 'fronts' for a much deeper operation, including Nigel Finch, Emily Hardwick, and others). Investigator Joseph P. Farrell disclosed in a series of his books, ranging a history going back before World War I, that a Hidden World financial empire had existed running through components of history as the survival of the Nazi Reich, the 2008 Wall Street crash, even the 9/11 Conspiracy, and actually continuing to the present day.
Quotes From a WordPresscom507 article on this topic:
"Joseph P. Farrell has written many interesting tomes on the occult, esotericism, and mysterious happenings, and equally fascinating is his trilogy on the emergence, continuance, and conquest by Nazism as revealed in:
(1) Nazi Fourth Reich: Nazi International: The Nazi'sPostwar Plan to Control, Finance, Conflict, Physics (2008), (2) CovertWars and Breakaway Civilizations (2012), (3) Hidden Finance, RogueNetworks and Secret Sorcery: The Fascist International,
9/11, and penetrated Operations (2016) –
Adventures Unlimited Press, One Adventure Place, Kempton, Illinois 60946, $19.95.
"Farrell speaks of discovered multi-billion dollar slush funds of counterfeit currency described as gold bonds but encoded to mean drug–trading in trading coups used to finance revolutionary technologies such as The Bell and flying saucer experiments.
"The trading coups ran under many names. Operation Golden Lily, Japan's M-Fund, Foundation X, Operation Bernhard, the 57 Bond, Federal Reserve Bonds, Operation Morganthaus, Federal Reserve Bonds, and the Bank of Credit and Commerce International (BCCI), among others.
"Described as a Breakaway Civilization mixing in with special secret technology, this cabal utilized intelligence agents such as Edward Lansdale, whose CIA and intelligence training preceded his, once again, going back to the Philippines to oversee the recovery of the Golden Lily loot."
wordpresscom507.wordpress.com/2017/06/17/joseph-farrells-hidden-empire-trilogy/
*******
Bryan Burrough said in his review of Lawson's book:
"Desperate to claw out of his $117 million hole, Mr. Israel meets his mystery man, Robert Booth Nichols, in 2004. Mr. Nichols, who died five years later, was actually a kind of celebrity, a star of conspiracy theory world who was portrayed on the Internet as a longtime C.I.A. operative linked to a shadow world government, the holder of secrets to everything from the Kennedy assassination to a World War II-era hoard of Japanese gold. Some called this vast 'conspiracy' the Octopus."
New York Times, June 30, 2012.
*******
Barry Seal and the Drug-CIA-Mafia Complex
*******
You can also visit his articles at the following:
mewe.com/i/stephenerdmann1
Steve Erdmann – Independent Journalist Journalist
*******
*******
Germ Warfare
*******
The Illuminati
*******
TOXINS AND THE FEDERAL GOVERNMENT
*******

*******

*******
Cheri Seymour
*******
John Lear (Hereditary to the Lear Jet Corporation and also 'Mysterian' Investigations) with (on the right) Robert Booth Nichols (Fellow 'Mysterian,' Intelligence Asset and Mobster).
*******
Michael Riconosciuto
https://ionamillersubjects.weebly.com/octopus.html
*******

Training for Biological Warfare
*******
Danny Casolaro
*******

One Hell of an Octopus
*******

The Golden Triangle Drug Trade
*******
.
*******
Wackenhut Security
*******

Mobster Al-Kassar
*******

Wackenhut Security Experimented with Animals
*******
Michael A. Aquino
*******
The Arrest of Sam Israel
*******
Sam Israel's Trading Room
*******
Israel the Ponzi schemer
*******

Robert Booth Nichols
*******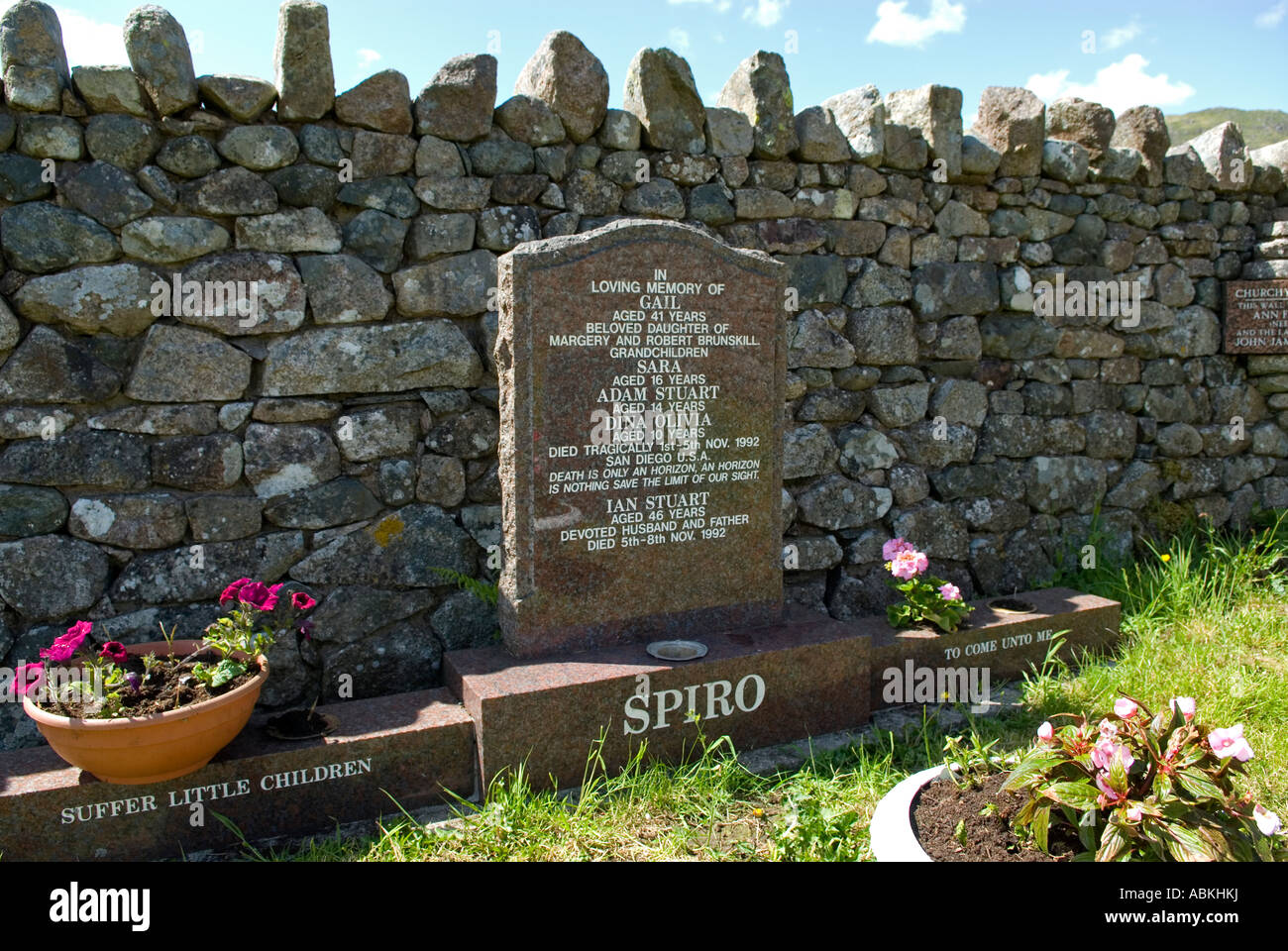 Grave Site of the Ian Stuart Spiro Family
*******
Ed Scarpo Spotlights a Troubled MCA Probe
*******
Mobster Frank Nugan
*******
Jim Garrison on the left, Clay Shaw on the right: Principle Players going back to Mid-century
From the Article "A Trader Who Swerved, and Crashed" – New York Times, June 30, 2012 – Bryan Burroughs:
"Desperate to claw out of his $117 million hole, Mr. Israel meets his mystery man, Robert Booth Nichols, in 2004. Mr. Nichols, who died five years later, was actually a kind of celebrity, a star of conspiracy theory world who was portrayed on the Internet as a longtime C.I.A. operative linked to a shadow world government, the holder of secrets to everything from the Kennedy assassination to a World War II-era hoard of Japanese gold. Some called this vast 'conspiracy,' the Octopus."
*******
Mobster Frank Nugan
*******
*******
Barry Seal – CIA operative
"Tosh Plumlee claims that Barry Seal began working for the Central Intelligence Agency in the mid 1950s: 'Barry Seal was involved with military intelligence in the early days… Military intelligence was the real game, with the CIA just acting as logistical people. Barry was a peripheral player back then, but he was a CIA 'contract' pilot all the way back to 1956 or 1957.
"In 1958 Seal began ferrying weapons to Fidel Castro fighting against the the Fulgencio Batista regime in Cuba. At the time a section of the CIA was supporting the overthrow of Batista. However, the policy changed soon after Castro gained power and Seal is said to have taken part in air attacks on the new government."
Quotes are from the below article:
*******
https://wordpresscom507.wordpress.com/2017/08/25/one-hell-of-an-octopus/